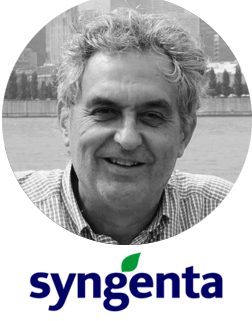 4 months after go live of a major reorganisation, we wanted to reflect on the journey so far and adjust our plans and ways of working going forward where needed to reach our strategic destination. 
After focusing in the first months on what  we wanted to achieve, it was time to start focusing on growing the competencies of our new supply chain team to operate together, with one shared team ambition. We focused on the desired behaviors and mindset to successfully collaborate within and beyond the team, and to be highly responsive to customers' needs.
The journey so far had not been easy for all of us in the team. This transformation asked the team  for adapting to a collective ambition, highlighting the critical need to connect end to end and collaborate to deliver team targets and high effectiveness in service of customers. Beyond, personal trajectories were also impacted by the change of organization and most of the members were reporting to a new manager, which both from the start created some tensions. 
Prior to the training, Roeland asked us for taking the Lencioni team assessment. Results confirmed there was room for improvement, that we could get a great value of the training.
I wanted myself to make this session a key success for our team on the journey of becoming a high performing team. I knew that I would have to "put my skin in the game", to create the conditions for growing trust with my team and show the example, to release positive and constructive behaviors. And I did! 
The training had a "Wow!" effect on the team; beyond being an eye opener on the dynamics within the team, the session offered to shared great moment where everyone showed some vulnerabilities, which in return ignited some authentic behaviors based on trust, and commitment. 
Of course, after the session, the journey continues, and, using some tools provided in the training, we keep the fantastic momentum created in these both days.
Roeland did an excellent job leading the session and creating the conditions for the "magic" to happen. Of course there was nothing magic in what he does and brings, but preparation, long experience and deep  understanding of people. But the magic was the so-far-unseen behaviors and opening up between the team members during the two-day training session. Definitely that session unlocked a lot of everyone potential!
https://www.leadingmomentum.nl/wp-content/uploads/2017/11/yves.jpg
332
252
momentum
https://www.leadingmomentum.nl/wp-content/uploads/2021/04/btc_logo_zwart_klein-300x128.png
momentum
2017-11-06 18:42:28
2020-04-28 21:38:00
The training had a "Wow!" effect on the team